| | |
| --- | --- |
| Leffingwell & Associates | Alchemist WebPick Awarded by the webzine of ChemWeb.com |
Tobacco
A Review by John C. Leffingwell, Ph.D.
This a part of our series on aroma materials produced by carotenoid degradation.
As plants mature, or die, the chlorophyllic pigments rapidly decrease and virtually disappear (one of the normal catabolic changes during plant senescence). This is shown below for Burley tobacco after harvest, but is undoubtedly similar for other (green) plants. Many of the same carotenoid degradation products found in tobacco are also found in osmanthus, saffron, rose, boronia, quince & grapes.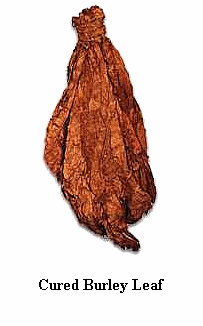 ....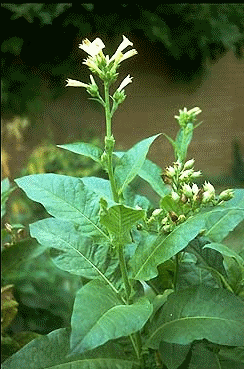 ....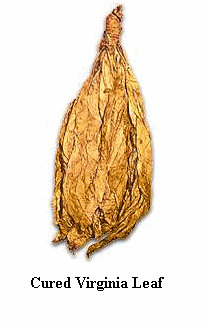 Nicotiana tabacum in flower
The graphs below show dramatically the transformation in pigments as plants die.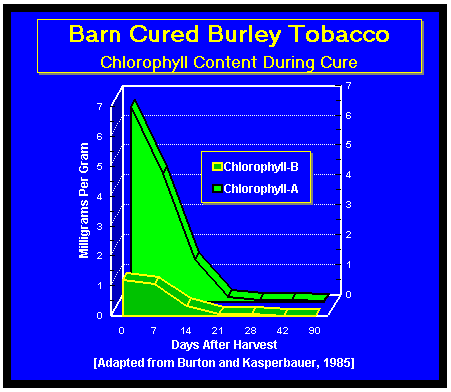 The yellow - orange carotenoid pigments of plants also decrease during the senescence or death phase of plants, but do not always decrease to the point of near extinction as do the chlorophyllic pigments. For example, using the same plant (tobacco) shown above...we see that the major carotenoids due not totally disappear. Much of the loss is due to enzymatic oxidative degradation. However, it should be noted that such oxidative degradation is also occurring during the life of the plant (not just in the death phase). In fact, photo-oxidation of carotenoids in living plants (i.e. flowers) is often responsible for its odor.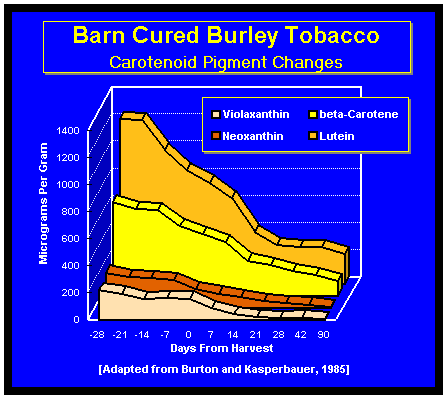 Many important carotenoid aroma constituents are formed during this decrease after harvesting and during the curing.
While no one or two components comprise the aroma of cured tobacco, the following constituents are reported as being important:
beta-Damascenone

Megastigmatrienones
(4 isomers)
Proceed to page 2 of Tobacco for an extensive profile
of carotene oxidative aroma constituents in tobacco
Leffingwell, J.C., Basic Chemical Constituents of Tobacco Leaf and Differences among Tobacco Types, in Tobacco - Production, Chemistry and Technology, D.L. Davis and M.T. Nielsen, Editors, Blackwell Science, Ltd., 1999, pp. 265-284.
Leffingwell, J.C., Chemical Constituents of Tobacco Leaf and Differences among Tobacco Types, CPS: orgchem/0102001 (2001)
Graphs adapted from Burton, H. R. and M. J. Kasperbauer, Changes in chemical composition of tobacco lamina during senescence and curing, 1. Plastid pigments, J. AGRIC. FOOD CHEM. 33, 879-883 (1985).
Back to The Carotenoids Page...... Home .......Back to In the News

Other Subjects on the Leffingwell & Associates Site

Telephone: 01-770-8895111 - Email: leffingwell@mindspring.com
Copyright © Leffingwell & Associates
TERMS OF SERVICE.............PRIVACY POLICY